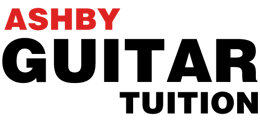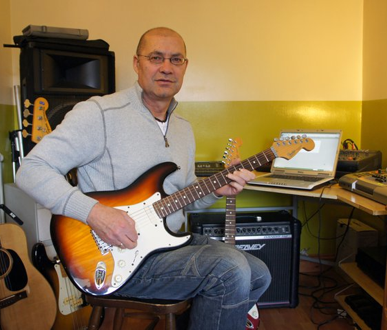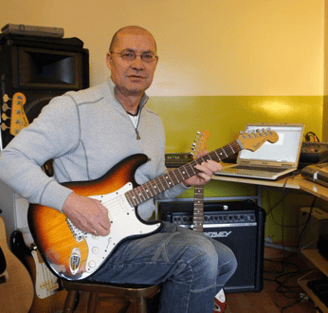 I have been providing guitar lessons for many years. I teach all ages and levels. I teach rhythm and lead styles and also teach, if required, music theory and chord construction.
I endeavor to make the lessons fun and can help with not just the various techniques that make guitar playing interesting but can help you with your music creation in general.
All in all I try to make the learning process enjoyable as well as informative.
Whether you're new to guitar or have been playing for sometime and want to break out of old molds into something new I'm sure I can come up with something tailor made for your particular level or style.
I am based in Ashby de la Zouch in the East Midlands and serve Ashby and the surrounding areas.
I started off playing brass instruments as a kid studying under a top tutor in Sydney. I started playing guitar as a young teen. I followed up with several years of playing acoustic guitar & singing mostly softer rock, blues & pop abroad, mainly Germany & Austria (pro).
I studied jazz guitar for a time under two excellent tutors while also working on my blues and rock styles. I began teaching guitar & music theory etc in 1993. I have played lead to a high standard for eternity & of course teach the same.
I am also a songwriter & have performed original material during gigs finding that my own material often received a very enthusiastic response. As part of lessons, where appropriate, I include tips for songwriting & work with the student to bring his or her ideas to fruition.
We've Got You Covered
Electric and acoustic guitar lessons

Bass guitar lessons

All styles covered. rock, jazz, folk ect.

Beginners and advanced students are welcome.

Lessons available from ages 9 to 90.

Music theory and chord construction

Guitar string changes and set up available